In order to start a debate on the future of wood as a building material and the revision of Czech building fire safety regulations, an expert seminar with the Minister of Industry and Trade Jozef Sikela, representatives of academia, the banking sector, developers, the Czech Agency for Standardization and the Finnish Embassy was organized on 10 January 2023 in the Chamber of Deputies of the Parliament of the Czech Republic.
The seminar was held under the auspices of the Chair of the Committee on the Environment Jana Krutáková and MPs Tomáš Dubský, Josef Fleek and Lukáš Vlček.
Most of the building materials currently used are made from non-renewable resources and their production is highly energy intensive, wood grows and consumes carbon dioxide, contributing to slowing down the increase of carbon dioxide in the atmosphere. Wood from well-managed forests is a renewable raw material and its use is environmentally friendly. The problem is, among other things, fire safety regulations, which are much stricter in this country than in the countries mentioned.
Representatives of the Timber Research Institute were also invited to the event. Director Beránková actively commented on some points in the discussion.
More about the event, presentations and audio recording can be found here on the website of the Chamber of Deputies.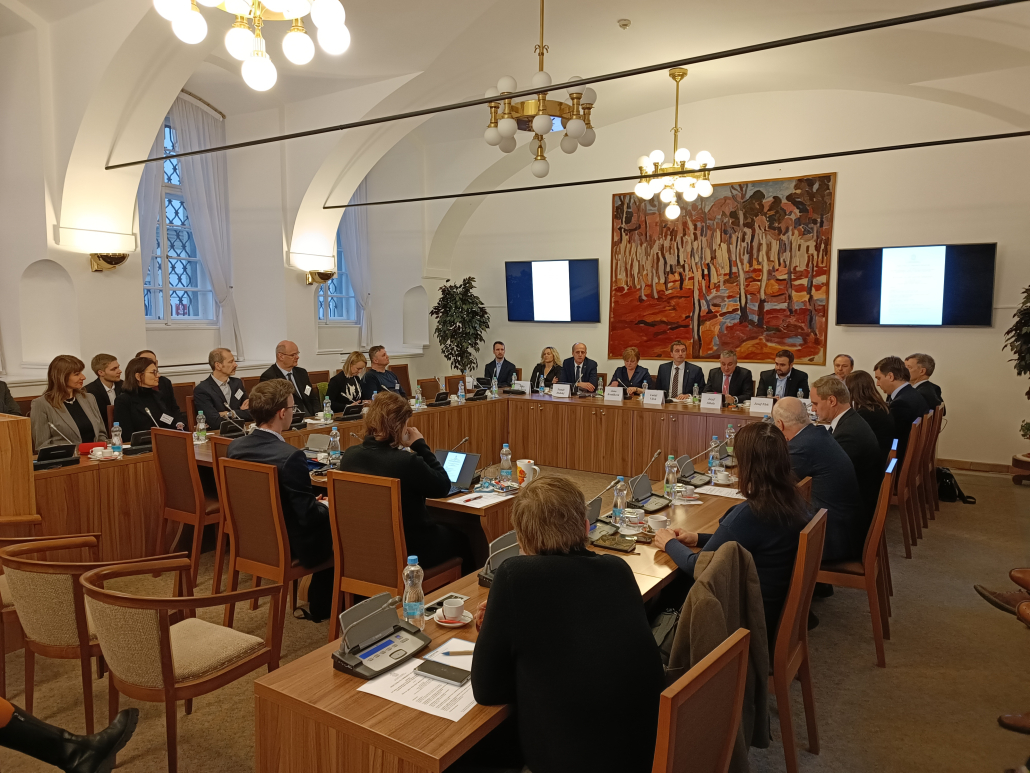 https://www.vvud.cz/wp-content/uploads/2023/01/Drevarsky-ustav_Poslanecka-snemovna_seminar-scaled.jpg
1920
2560
Ivana Duchoňová
https://www.vvud.cz/wp-content/uploads/2019/04/logo_EN.jpg
Ivana Duchoňová
2023-01-11 13:27:29
2023-01-11 13:32:41
Wood as a building material in the Chamber of Deputies of the Parliament of the Czech Republic