The Timber Institute has developed and put into operation new testing equipment that brings the possibility of testing not only traditional wood-based materials, but especially tiles, whether ceramic, concrete, terrazzo or large-format parts.
However, this area is not as remote from the scope of the Timber Institute as it might seem at first glance. One of the main sources of problems in modern wooden buildings is the waterproofing of bathrooms and other spaces, which are traditionally equipped with ceramic or similar tiles. Knowing the properties and resistance of these surfaces should also lead to new research tasks in this field in the future.
The device is unique primarily because it was developed in the Czech Republic on the basis of available and standardized information, in close cooperation with the Silicate Association and its leading expert, Dr. Eduard Justa, the companies WOODEXPERT s.r.o. and GIS Engineering. There are only units of similar devices in Europe.
RotaFloor, as the Timber Institute's test facility was named, allows for accredited tests of pavements and other floor constructions according to several foreign standards.
The principle of testing is the movement of specific wheels loaded with standardized forces on the floor surface. As part of the development, it was necessary to solve the issues of exact load, speed regulation or converting the requirements of the American standard into the metric system.
Today, the facility is in full operation, has successfully passed the accreditation process and is used, among other things, for the preparation of planned research on the long-term waterproofing of bathroom floors in wooden buildings.
Contact: M. Polášek, polasek (@) vvud.cz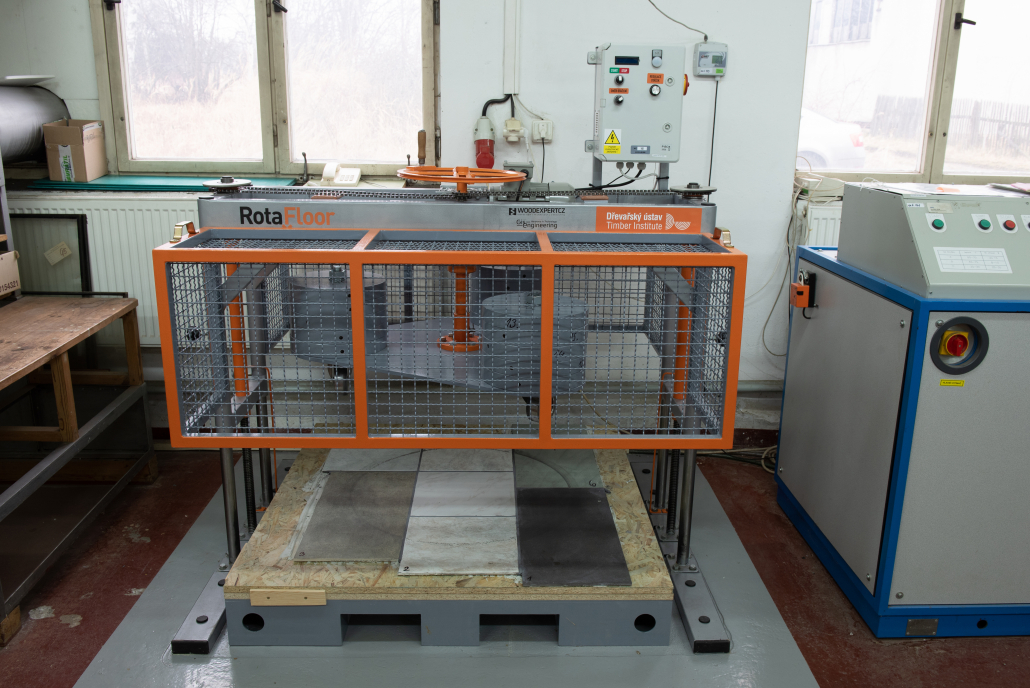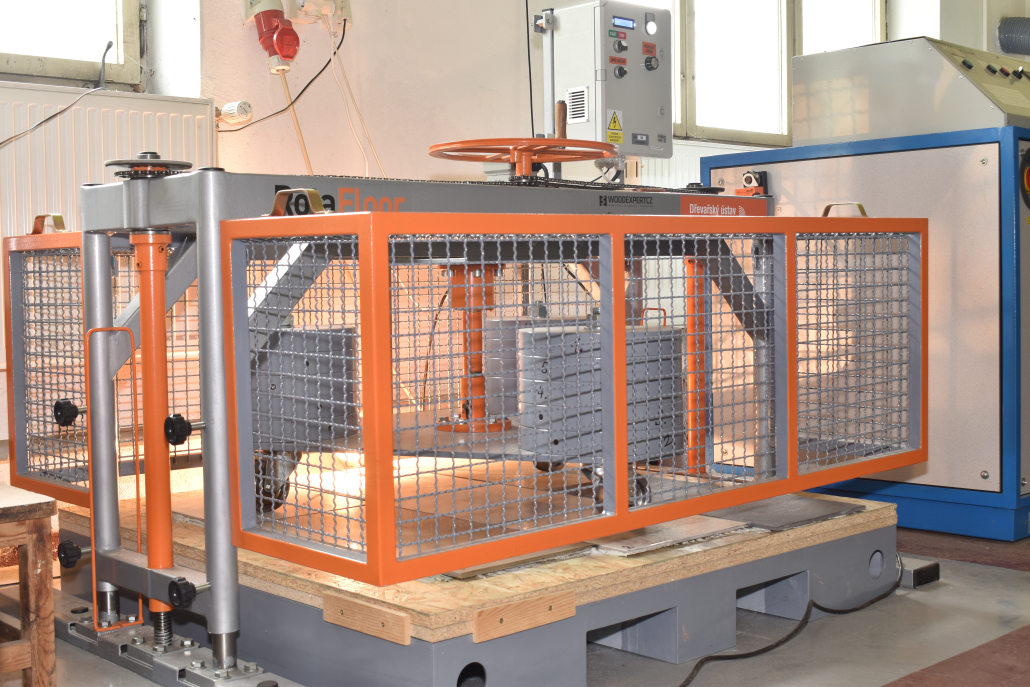 https://www.vvud.cz/wp-content/uploads/2022/03/Drevarsky-ustav_RotaFloor-zarizeni-3.jpg
1205
1805
Ivana Duchoňová
https://www.vvud.cz/wp-content/uploads/2019/04/logo_EN.jpg
Ivana Duchoňová
2022-09-14 09:43:01
2022-09-15 14:21:01
RotaFloor – new options for testing floors and tiles with certification